Aroc of Zenith
was a weekly Internet comics strip in the tradition of
Flash Gordon
and
John Carter of Mars
! Check the
Aroc Archive
to catch up on Aroc's exciting adventures!
Week of December 25, 2005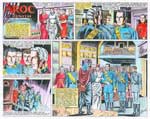 Join
Aroc of Zenith
in his last episode...
The Wedding Ceremony
- Episode #312.
Did you know that Aroc has appeared in 312 weekly episodes? Well, you can check them all out in
Aroc's Archive
!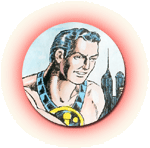 Who is the mighty Aroc and
who are the members of his cast of characters
? Jay Disbrow sheds some light on the background of his amazing creation!